Skip to content
We are a multidisciplinary team of experts in the realm of science, technology, creativity and innovation who develop projects from conceptualisation to implementation, boosting innovation with a human centered and data driven design philosophy.
---
Happening now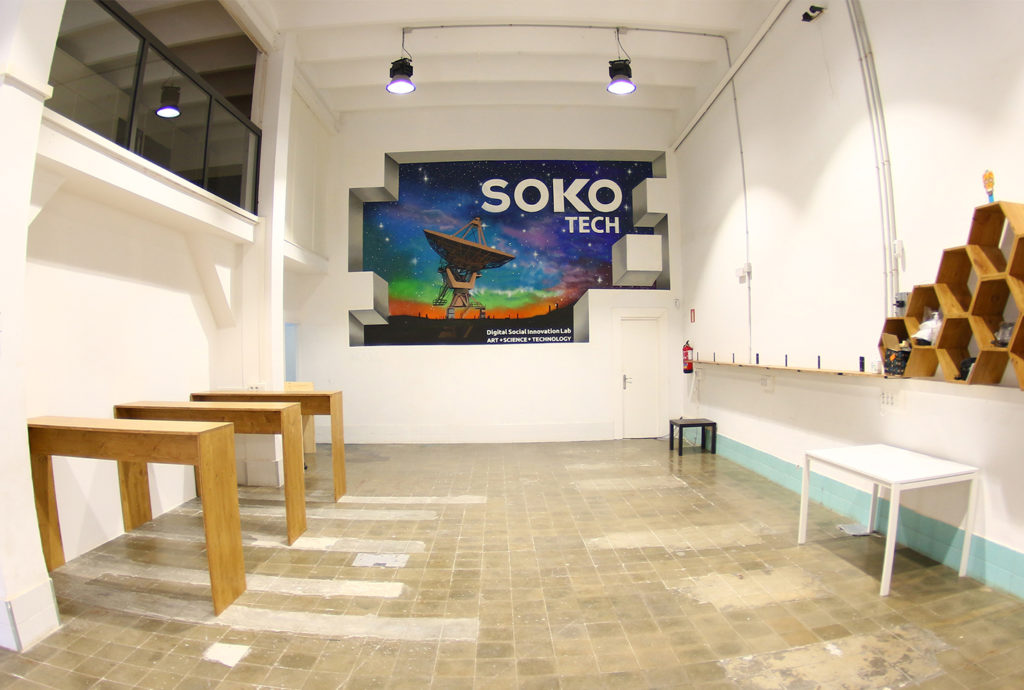 DeviceLab 5G, New at our SokoTech space. With the support of Mobile World Capital Barcelona. An experimental space with shared 5G technological resources. DeviceLab 5G was born with the desire to share conceptual and technological state-of-the-art resources in an environment with 5G infrastructure with the aim of putting at the reach of diverse groups of ...
Read more >>
---
SokoTech Labs
SokoTech houses six laboratories: DeviceLab 5G (MWC + Vodafone), EducationLab (Abacus Cooperativa), XRLab (Estudio Gurugú), Social Innovation Lab (Lichen), BioTechLab (DIYBio Barcelona) and FashionTechLab (p²LAB) that, beyond cross-polinating ideas, cooperate to develop projects that generate social value via creativity, science & technology. The conjunction of the labs foster new strategies and technological solutions to social challenges. These laboratories bring together a community of scientists, resident technologists, artists, educators, designers, engineers, and architects who interact and create projects from their conceptualisation, development and implementation.