---
Client
GSMA L'Hospitalet
---
Year
2019
---
Area
Social Innovation
---
DSIPLAY
DSIPLAY is a new series of digital social innovation experiences that aims to show the general public the most outstanding Barcelona projects being implemented in this field. The cycle offers a series of experiences open to everyone to find out what digital social innovation is all about.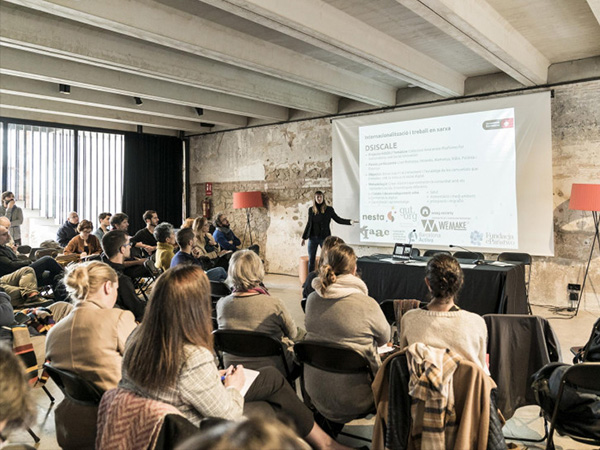 Likewise, the cycle seeks to promote synergies between urban actors and citizens in order to generate mutual learning in areas such as technological entrepreneurship, participation, the maker world, the collaborative and circular economy or the use of data.
Cycle of experiences around digital social innovation, co-created with Barcelona Activa, SokoTech, Fab Lab Barcelona, Smart City Week, Innoba, Ateneu de Fabrication de Les Corts, Hangar, Nau Bostik, Colectic, ElISAVA, Barcelona Tech City, Dimmons, Decidim, Bit Foundation, Maker Faire Barcelona.